90% of customers found this information helpful before choosing their LED strip lights
The use of flexible LED strip lights is rapidly rising in modern lighting design around the world. Architects and lighting designers are implementing LED strip lights into residential, commercial, and industrial projects at an increasing rate. This is due to an increase in efficiency, color options, brightness, and ease of installation. A homeowner can now design like a lighting professional with a complete lighting kit and an hour or two.
There are many options on the market for LED strip lights (also called LED tape lights or LED ribbon lights) and there is no clear-cut standard for how to choose LED strip lights. We have created this guide to educate experts and newcomers alike.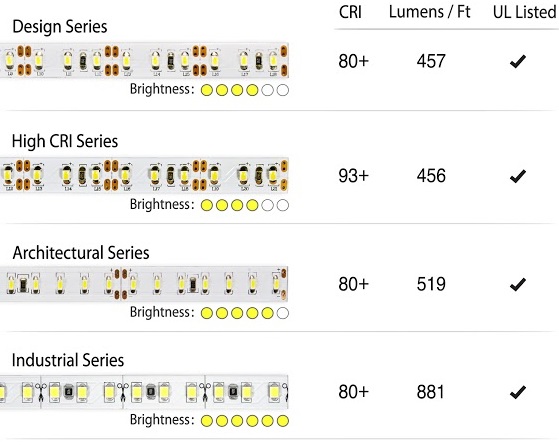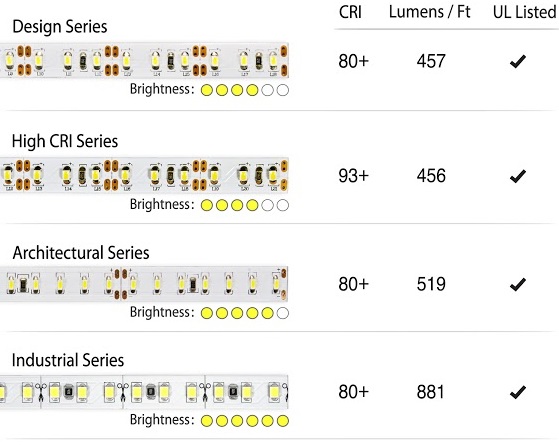 Important notes before getting your project started:
Step 1: Get a clear vision! Because each project is unique, there is no all-in-one solution. Different projects require different types of LED strips.
1. What will you be lighting?
2. Where will it be installed?
3. Do you want to dim your lights or control them with a remote or wall switch?
4. What overall look do you want to achieve?
5. What color do I need?
6. What materials am I lighting?
7. Are there other lights in the area and if so, what color are they?
Ready? Let's Go!
– Top 4 things you need to know before choosing or co