Description
Top Quality Custom Signage True Wholesale LED illuminated Sign Solutions
Gorgeous, an insanely high-quality neon sign made by hand and built to last.
Make a statement and design the mood in any room with this gorgeous neon sign sure to create the vibe you've always dreamed of!
Sign comes in Font Custom/Color Customize/Size Customize.
Made from long-lasting, durable, and environmentally-friendly rubber neon piping with a clear mounting backboard – the sign comes standard with a LED controller + wireless dimmer (FREE), transparent power cord and power bank – with a plug fit for each shipping country.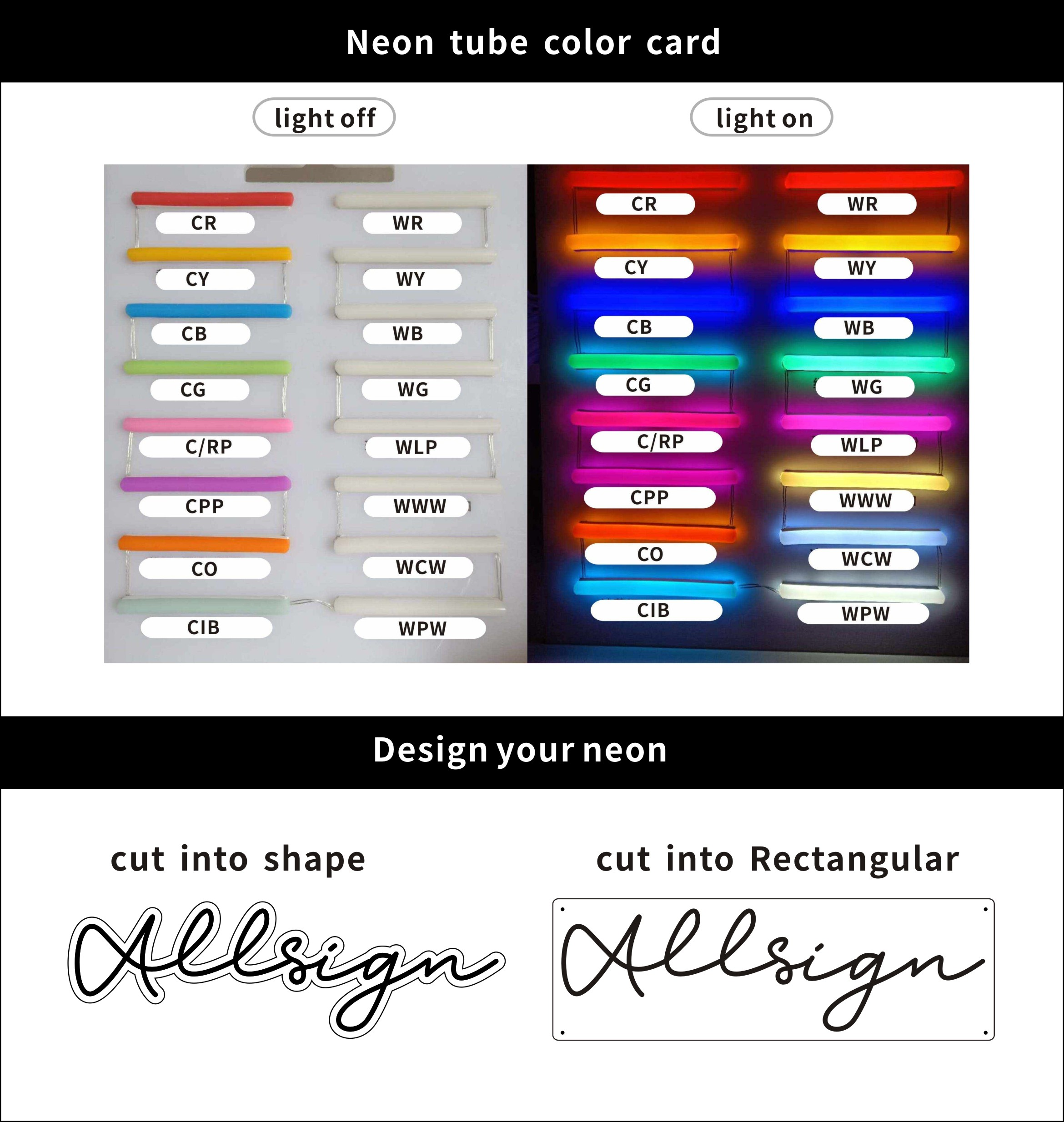 Neon Sign Color Board
Do you have inspection procedure for Custom Neon Sign before shipping?
Yes, we do 100% QC inspection before shipping. Also have long warranty period with good customer service.
What kind of shipment you are offer to wholesale Custom Neon Sign?
We can provide worldwide shipment to different countries.
For example, to United States/European/Middle East, we can offer Fedex/UPS/DHL for 1pcs custom neon sign,
You can get it in 15-20 days after payment.
Also offer sea shipment + Custom Clearance + VAT + UPS Dispatch to your address directly in a very cheap rate for bulk custom neon sign.
You can get bulk order in 25-50 days after payment.
Different place have different price and shipping time.
More information please feel free to contact us.